I have another batch of Zombicide minis to paint up. It's a fun project, because most, if not all, of them are parodies of characters from various pop culture. The first package I started with this time was the Moustache Pack.
Frank the Repo Man
Rob the Security Expert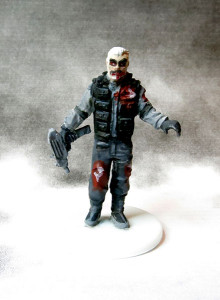 I'll say painting the Sean Connery one was my favorite.
My airbrush should be arriving in a day or two. Maybe I'll be able to try it out over the weekend.